Extension: JDeveloper Extension
Binary/hexadecimal editor plugin for Oracle JDeveloper and SQLDeveloper written in Java.
Use "Open as Binary" from File menu or in context menu.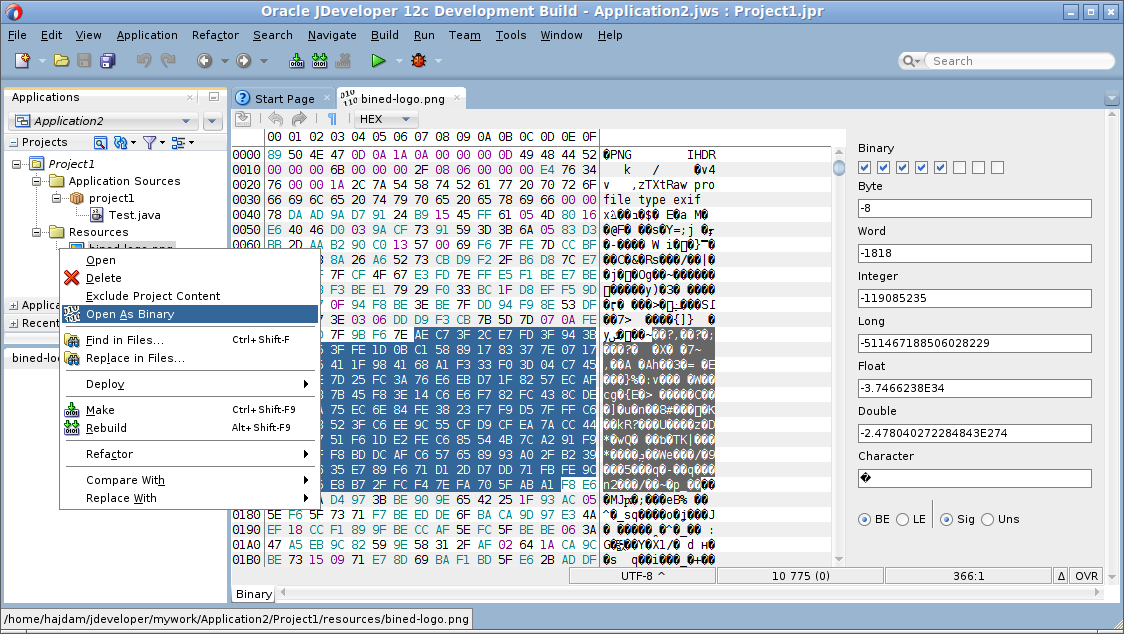 To install copy to "jdeveloper/dropins" folder/directory.
There are various limitations:
Version for JDeveloper 12c requires Java 8
No integration with save/undo operations
JDeveloper community thread about this extension.
Downloads
Release
Stable
Development
JDeveloper Extension
12c 0.2.0.1 [2019-08-15]
11g 0.2.0.1 [2019-08-15]
12c 0.2.0 [2019-08-08]
Source Codes
TODO